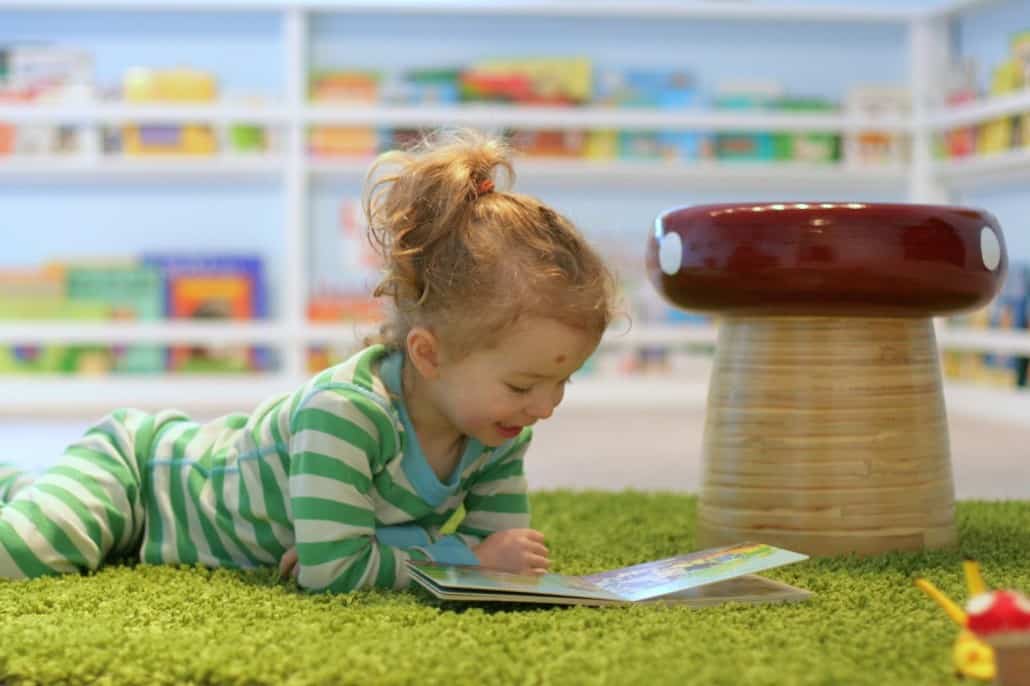 The U.S. Building Council's "Green Home Guide" isn't particularly complimentary when it comes to carpeting in babies' rooms. Children are more susceptible to environmental hazards than adults, the authors explain, and carpeting can contain dirt and pollutants. Why the special concern when it comes to the young 'uns and carpeting? According to the Centers for Disease Control and Prevention, children:
Children breathe more air, drink more water, and eat more food in proportion to body weight than adults do
Children's skin is more permeable to certain toxins
Children spend a lot of time on the floor as they learn to crawl and play
Children often explore new objects by putting them in their mouths
http://greenhomeguide.com/know-how/article/creating-a-safe-healthy-room-for-your-child
Here at Indy Carpet Cleaning, we were very interested to learn that the "Green Home Guide" authors recommend against removing carpet from a child's room if it's already in place. "It's better to clean it thoroughly and often than to pull it up," is their advice. Removal, they explain, may kick up the very particles you're trying to avoid.
As longtime Indianapolis professional carpet cleaners, we couldn't agree more with that thorough-and-often guideline, especially when it comes to children's rooms. In fact, every product we use is certified safe for: kids and pets. Our two-step process includes using a green cleaning solution, then following with a pH-balanced rinse. Using truck-mounted equipment, we've found, makes for more powerful extraction and quicker drying, so the children can get back to all that exploring and playing on the floor. If we find there are pets sharing the along with kids, our home cleaning services include using odor neutralizers to break down and convert pet contamination into odorless, inert substances.
Of course, both kids and pets often climb on the furniture as well as around the floor. That's why our upholstery cleaning technician will carefully select the right steam pressure and non-toxic, child-safe detergents to make your furniture look like new. Rest assured – we don't just spray a scent on top of the furniture; we get down to the source of the odor and remove it.
At Indy Carpet Cleaning, we're all about cleaner, healthier homes. As the old saying goes, you have to crawl before you can walk, and that means carpeting in children's room had be cleaned thoroughly, often – and safely!
By Riv of the Indiana Carpet Cleaning Blog Team
https://indycarpetcleaning.com/wp-content/uploads/2013/12/logo-indy-carpet-cleaning-small.png
0
0
admin
https://indycarpetcleaning.com/wp-content/uploads/2013/12/logo-indy-carpet-cleaning-small.png
admin
2014-05-16 11:10:58
2014-08-15 11:43:36
CLEAN THE CARPETING IN YOUR CHILD'S ROOM THOROUGHLY AND OFTEN